About us: Background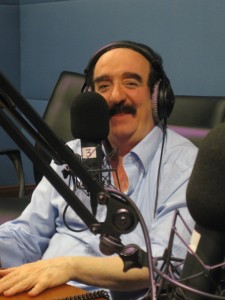 "It was 1982 when I had to decide what business should I start to chart my way through life. I have served in the Government of Sharjah till 1978 first as member of the Economic Advisory Board and then as Director General of Civil Aviation. With the death of my father in September 1978, I had to take over the family business. It was the first turnaround project I had to do at the age of 26. As a matter of fact, 26 and a month to the date.
After four years of restructuring the family business and handing it over to my younger brothers the question of "What should my business be?" started occupying my days. I had to discuss many issues with many of my friends who were businessmen, lawyers, accountants, and senior decision makers in the local and federal authorities.
I finally summarized a major issue, which became my project. It is the Economic Environment in the UAE in the next 15 years. With amount of data and information I had to go into building the scenario of the next 15 years. The final result was that it would be the most exciting eras of our life. This was based on the following issues:
First Issue
The Economic Environment: There will be economic growth in the world in the next 15 years. The UAE will have its share and perform very well because of many internal and external reasons.
Second Issue
The Management Style: The UAE has a particular structure, which allows isolated decision making in each emirates as well as collective decision-making process within the Supreme Council.
Third Issue
Innovation and Competitiveness: The competitiveness between the emirates in attracting many reside and work in its emirate creates innovation to excel in the results they are seeking.
Fourth Issue
The Future Political Scenario: The future seems to be very volatile because of many reasons. This will affect the economic growth to cause it to pull back and many will seek new areas to relocate.
Fifth Issue
Energy: Research may increase in alternative energy but will might be more in other areas which will make Oil to remain the main source of energy and price of crude oil will therefore remain within an acceptable range.
The issues above are based on the fact that the UAE government local and federal will have to maintain an attractive economic environment to others and maintain it for many years to come. If there are any changes in such assumption all the analysis will no longer be valid. The analysis confirmed that the UAE would remain the most attractive environment for foreign companies to locate in comparison with other AGCC and near countries. The location will be more for regional activities than for the IJAE. This scenario and the examination of all the information and the analysis triggered an unusual issue in my mind. This issue relates specifically to the Legal Environment. This means that there should be intense development in the Commercial Law to allow these entities to be incorporated under a sophisticated legal environment. The environment should not necessarily be equivalent to what the international laws have reached in other countries in the world but at least acceptable level to offer Protection and Freedom. My next issue was "what do foreign companies seek?" Better still, what is there main concerned for these companies. To my surprise it was the issue of the "Sponsor". The local laws stipulate that the majority of ownership (51%) of any entity that has a Non National ownership must be owned by National. At the time, while the technical term Sponsor was used the ownership of the minimum of 51% was forced through the registration. This means that the Sponsor was acting to facilitate the commercial licensing yet the ownership issue was officially registered. So the issue of Protection and freedom was not applicable. I realized that these foreign companies would be searching for an alternative. I was sure at the time at least and in the foreseeable future there was no alternative. The solution was to implement the same methodology of registration but with some strong assurances Protection and Freedom. Another research had to be done to find a way to offer such incorporation. There was a way, which I had to test, and continue to improve as I used it. The initial form was developed through discussions with many lawyers of many origins. The origins were American, British, Indian, Arab, and so on. This gave me the technical approach of each company depending where there incorporated. One of main activities, which I still do, is outing, lunching, dining, entertaining, and traveling. During my meetings through such activity I came to know through a conversation that a company is having problems with its local Agent/Partner. The company was Hawker Siddley Power Engineering, which was part of Hawker Siddley Ltd. I had to spend a week to investigate their problems which resulted in my choice of this company to be The Test for my Innovative Product. Within days I was in London. I called the Managing Director and introduced myself. Within a month we incorporated a company for them Today, we are in 2015 which makes it 32 years of such activity making GULF holdings one of the fastest growing companies UAE economy."
HE Sheikh Sultan Al-Qasimi